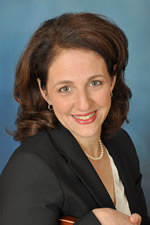 Donna B. Pincus, Ph.D. is an Associate Professor, Department of Psychological and Brain Sciences at Boston University and Director of the Child and Adolescent Fear and Anxiety Treatment Program at the Center for Anxiety and Related Disorders at Boston University. Dr. Pincus has focused her clinical researchcareer on the development of new treatments for child and adolescent anxiety disorders. She has received numerous federal grants from the National Institute of Mental Health (NIMH) and the Substance Abuse and Mental Health Services Administration (SAMHSA) to develop new treatments for children and adolescents with anxiety disorders and their families, and has over 15 years of clinical and research experience working with youth with anxiety and related disorders.
Dr. Donna Pincus is the author of over eighty peer-reviewed journal articles and book chapters, as well as the author/co-author of several books, including Growing Up Brave: Expert Strategies for Helping Your Child Overcome Fear, Stress, and Anxiety (Little, Brown), Mastery of Anxiety and Panic for Adolescents: Riding the Wave (Oxford University Press, 2008), a therapist guide and workbook for adolescents with panic disorder, as well as co-author of a children's book, Samantha Jane's Missing Smile: A Story about Coping with the Loss of a Parent (APA Magination Press). Dr. Pincus also recorded a popular children's relaxation CD, "I Can Relax: A Relaxation CD for Children".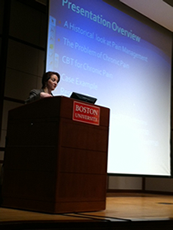 Dr. Pincus has also dedicated part of her career to sharing accurate information about effective cognitive behavioral treatments for anxiety disorders to the public. She is the Editor and creator of The Child Anxiety Network (www.childanxiety.net), an online resource for parents, teachers, nurses, psychologists, pediatricians, and other professionals who want accurate information on child anxiety disorders and their evidence-based treatments. Dr. Pincus has appeared on both local and national media networks, including NBC's Today Show, Nick News, National Geographic Television, Women's Lifetime Television Network, ABC News' 20-20 Downtown for a featured segment on childhood panic disorder, Good Morning America, as well as local Boston News features. Dr. Pincus continues to give numerous lectures, workshops, keynote talks on child anxiety to parents, teachers, students, schools, and healthcare professionals across the country.
---
Press Releases:
June 28, 2000
The Child Anxiety Network: A New Online Resource for Parents with Children with Anxiety and Stress

June 1, 2001
The Child Anxiety Network releases the "I Can Relax!" Relaxation CD for Children and "I Can Do It: Coping Cards for Kids"

---
Copyright © 2001 The Child Anxiety Network. All Rights Reserved.
Sponsored by Psychzone Inc.